At the early stages of company growth, the business owner typically wears a number of hats including those of the CEO, chief financial officer (CFO), sales lead, and customer success contact, among others. But at a certain point of growth, it is no longer feasible for the business owner to manage all aspects of the company. This is especially true when it comes to financial management—after all, money is the lifeblood of an organization.
So, how do you know when it's time to bring in outside assistance in the finance department? This post will discuss the roles of the CEO, the CFO, and present some indicators that it may be time to consider CFO consulting services.
CEO and the Management Team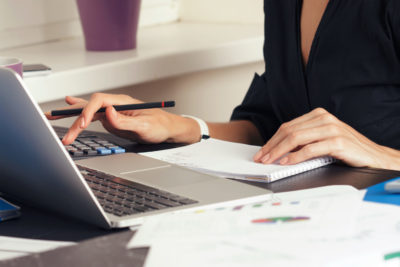 Business owners typically serve as the CEO of their early-stage enterprise and are by nature ambitious and confident. Founding CEOs tend to think they can take on the world solo.
In the beginning, this is necessary and helpful. They are the preeminent force behind the business – responsible for product development, building a customer base, driving sales, and managing finances. They are the chief decision-makers and are ultimately responsible for the success or failure of the company. But part of this responsibility means recognizing when it's time to relinquish control over some operations.
As additional team members come on board, more assets are soon purchased, product lines grow, and the customer base expands. The founder/CEO will benefit from the advice of experts to help manage various aspects of the business.
What's the Role of the CFO?
A CFO provides overall oversight for the financial side of the company with assistance from the accounting and bookkeeping team.
Some key tasks a CFO may conduct or oversee include:
Forecasting & planning
Comparing actuals to forecasts
Tracking margin management & establishing expense controls
Implementing job costing
Providing monthly reviews to increase profitability
Producing cash flow analysis
Participating in strategic planning
Indicators That It's Time for Additional Financial Talent
Every business and industry is different, but in almost all cases, at some stage of growth, the CEO will benefit by focusing more on the macro operations and direction of the company and retiring some of his or her hats.
So how do you know when it's time to bring on additional help in the finance department? There are several indicators to look out for:
When the CEO is unable to give adequate attention to improving operations, hiring, and revenue-generating activities.
When your current team already has their hands full with day-to-day accounting and bookkeeping tasks.
If your finance team doesn't have expertise to provide financial insights that are key in decision making.
You are in a period of accelerated growth and are losing control of spending and cash flow.
All of these can be positive signs of growth, but can also spell trouble if not attended to.
Don't Wait Until Cash Flow Becomes Problematic
At vital junctures of growth, businesses often need more structure and long-term strategic financial planning to grow responsibly. However, bringing on a full-time CFO, with the six-figure plus salary that an experienced CFO typically commands, can easily create strain on the existing cash flow. So, the move to add a team member of this caliber, though seen as beneficial and strategic, is often put off.
Many CEOs are not aware that a viable alternative to hiring an expensive full-time CFO is to retain the services of an outsourced CFO consulting firm. They can offer the services of a part time CFO at a fraction of the cost.
At Resolution Accounting, we have been providing bookkeeping, accounting, and CFO services to businesses across the Philadelphia area for more than 20 years. Our team is composed of experts that have served in senior finance and business advisory roles. We can help analyze your financial oversight needs and tailor a solution to provide the insights and strategic money management you need to reach your business goals.
If you are ready to increase profits and improve your peace of mind, contact us to learn more about our CFO consulting services today.